I've been drooling over the many posts online right now for all things Girl Scouts (see my post
Samoas, Thin Mint, and Pinewood Derby
). A fellow cupcake baker of mine posted a picture of her Thin Mint Cupcakes and to be honest, I was a bit jealous. I know some of you fellow bloggers out there get that feeling sometimes too. Right? Don't you? Oh come on! Be honest! Don't you sometimes sit down at your computer for your daily Pintrest fix or Blogging World update and see a recipe and think to yourself, "Dang it! They got to it before me!" Well this happens to me all the time. I think if I had more time to dedicate to blogging I could possibly overcome this. But that's just not possible right now!
I decided that even though Heather had already done these cupcakes her way, I'd try them too. I figured I'd do the cupcake base the same way as my Cookies & Cream Cups, but instead of an Oreo, I'd use a Thin Mint. When they came out of the oven I was a bit concerned. The cookies had baked to the top of the cupcake and they were practically falling off of the cupcake when I tried taking them out of the pan. I decided to let them rest a few while I was icing other cups and come back to them later.
After they cooled, they were perfect! Moist, tender, chocolate cake with a cruncy thin mint top. I mixed up some mint buttercream and topped them with some green chocolate shamrocks and ta'da!
Okay, so I'm back with the recipe for these sinfully good cupcakes! All you is a few ingredients and you'll be all set.
There you go! Now make sure you check out all of the great blogs that I've attached below!! Enjoy!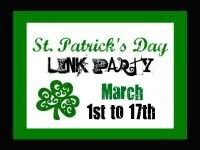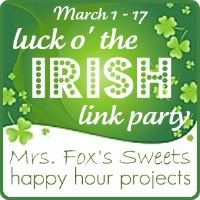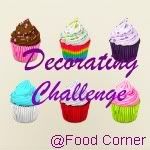 Featured on-Oh yeah!!!